De-Frost
7CF® car defrost spray eliminates moisture accumulation and makes removing ice and frost easier. The clear visibility prevents filming which causes a dangerous glare. Just Spray directly onto approved surfaces to begin melting ice and frost. Car defrost spray is ideal for quick frost removal from windshields and wipers.
WHERE TO BUY
CAR DEFROST SPRAY FEATURES & BENEFITS
Fast acting

Melts frost, ice and snow in seconds

Helps prevent ice, sleet & snow buildup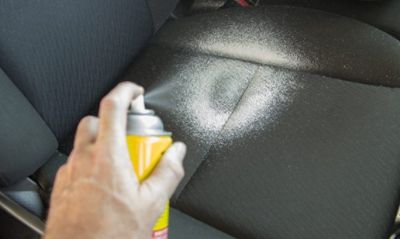 CAR DEFROST SPRAY APPLICATIONS

DIRECTION
Read entire label before using this product.
1

If the snow is thick, score ice with a scraper before use De-Frost.

2

Starting at the top, spray generously over the entire window. Allow penetrating. Operate wipers to clear the windshield.


PHYSICAL & CHEMICAL PROPERTIES OF CAR DEFROST SPRAY
| | |
| --- | --- |
| Appearance | Colorless clear liquid |
| Form | Aerosol |
| Odour | alcohol |
| PH | 6.0-7.0 |
| Specific Gravity @ 20 | 0.80-0.85 |
| Viscosity | ≤ 11cst |
| Flammability Limit (in air, % by volume) LEL | n/a |
| Flammability Limit (in air, % by volume) UEL | n/a |
PACKAGING SPECIFICATIONS OF CAR DEFROST SPRAY
| | |
| --- | --- |
| ITEM NO. | Container size |
| A-CM-009 | 10oz(283g) |
GET IN TOUCH WITH 7CF TO LEARN MORE PRODUCT LINES