The 130th China Import and Export Fair ("Canton Fair") was held from October 15 to 19, 2021 with a 5-day online and offline integration. This is the first time to resume the offline exhibition after three consecutive sessions in the "cloud" since the impact of the epidemic. The theme of the Canton Fair is to promote the domestic and international double cycle, focusing on inviting the Chinese personnel of foreign-funded enterprises, including procurement representatives to participate in the offline meeting, providing new business opportunities, new value and new services! The Canton Fair has always been regarded as the "barometer" and "weathervane" of China's foreign trade, and this year's Canton Fair is a very special session in the 65-year development history, with landmark and milestone significance.
The Canton Fair is the 25th time for Shenzhen Sunrise New Energy Co., Ltd. to participate as an exhibitor. Our company has brought new design, new technology, the latest trend of products for global customers in the previous Canton Fair and won the favor of customers around the world, including many large international well-known chain of home retailers and auto care buyers. In this Canton Fair, Shenzhen Sunrise New Energy Co.,Ltd. shared with its 7CF brand online appearance. The hardware booth mainly involves six categories of products, including spray paint series, car cleaner series, car paint maintenance series, car maintenance series, spray lubricant series and household care series.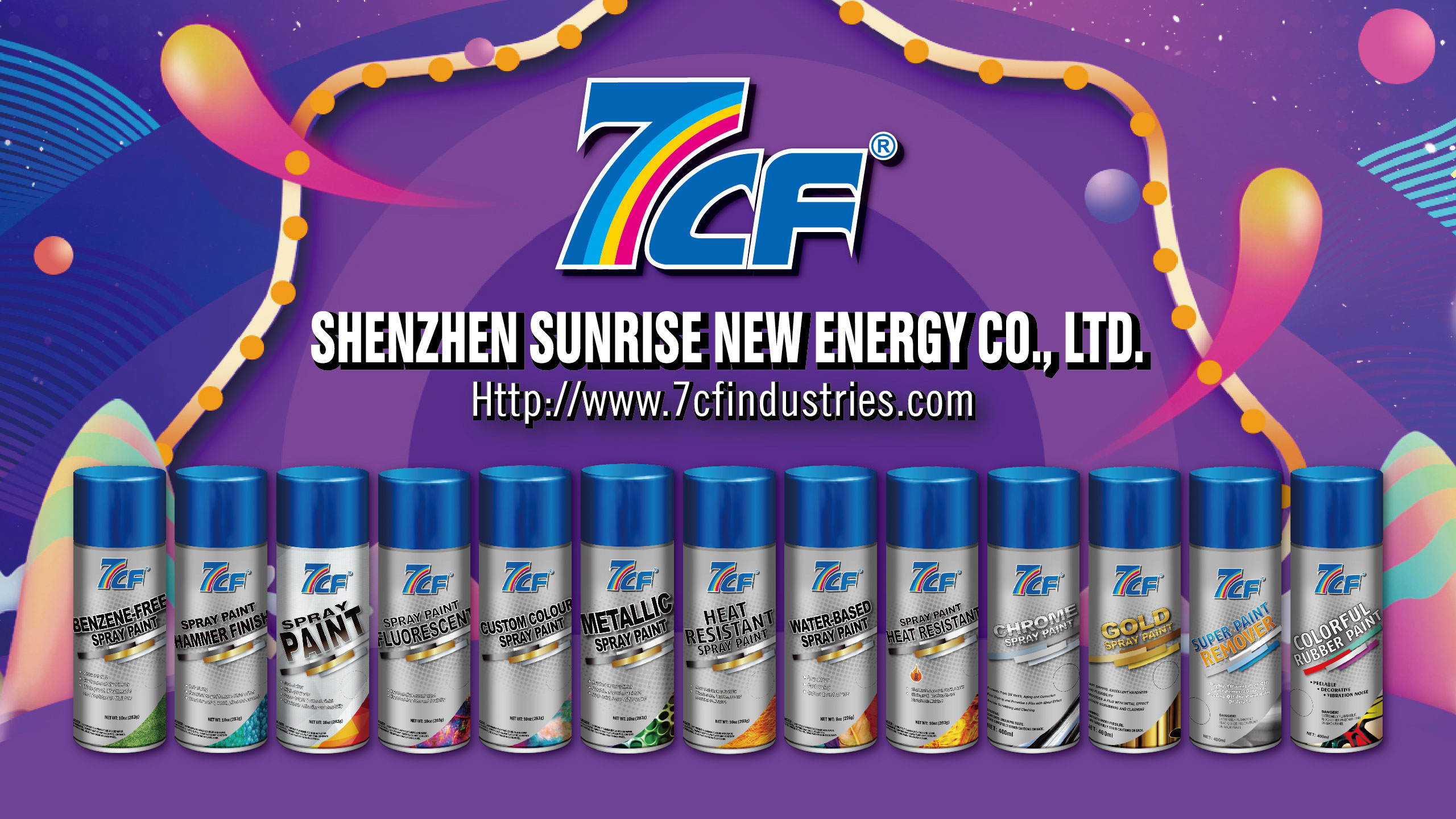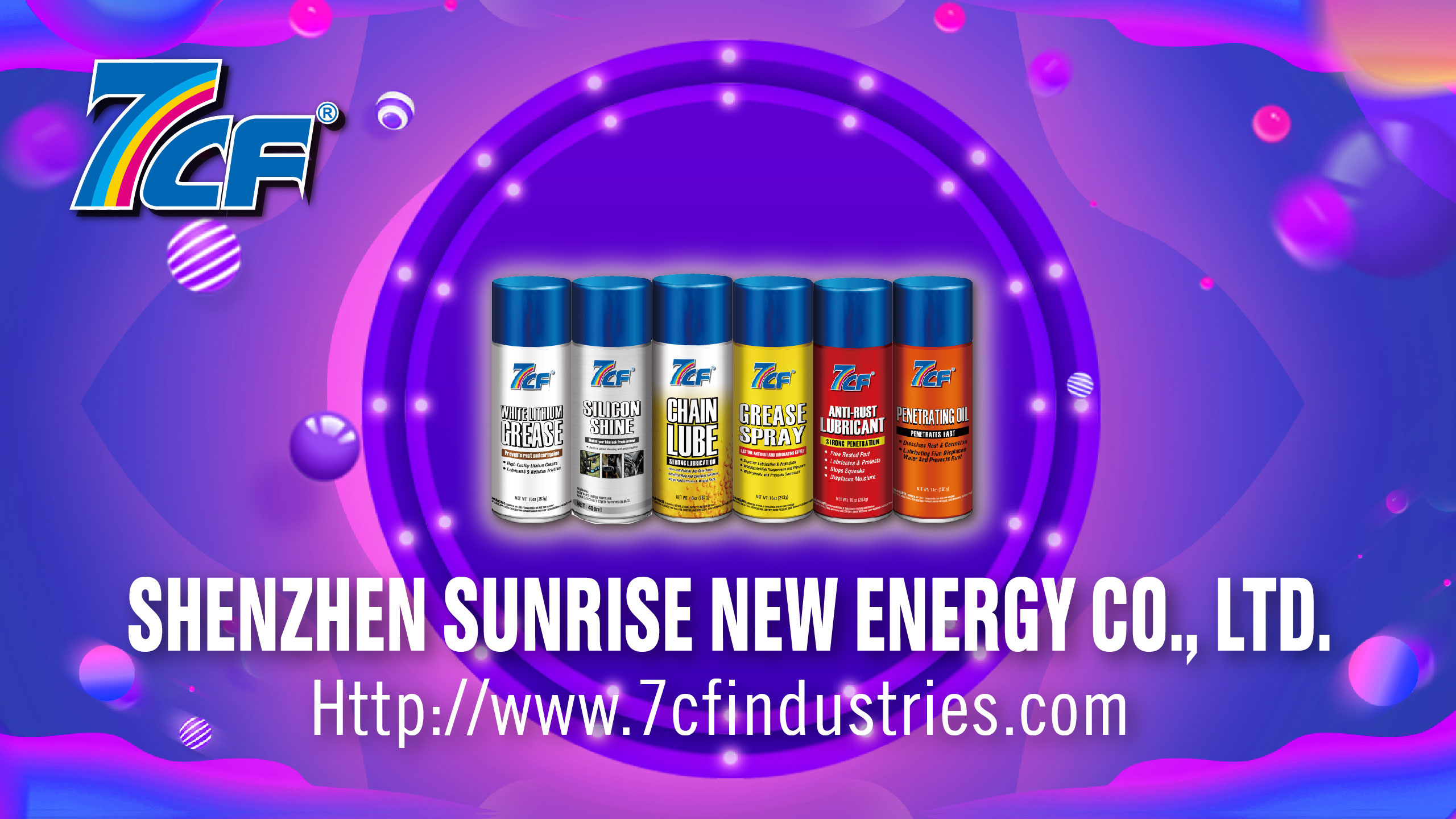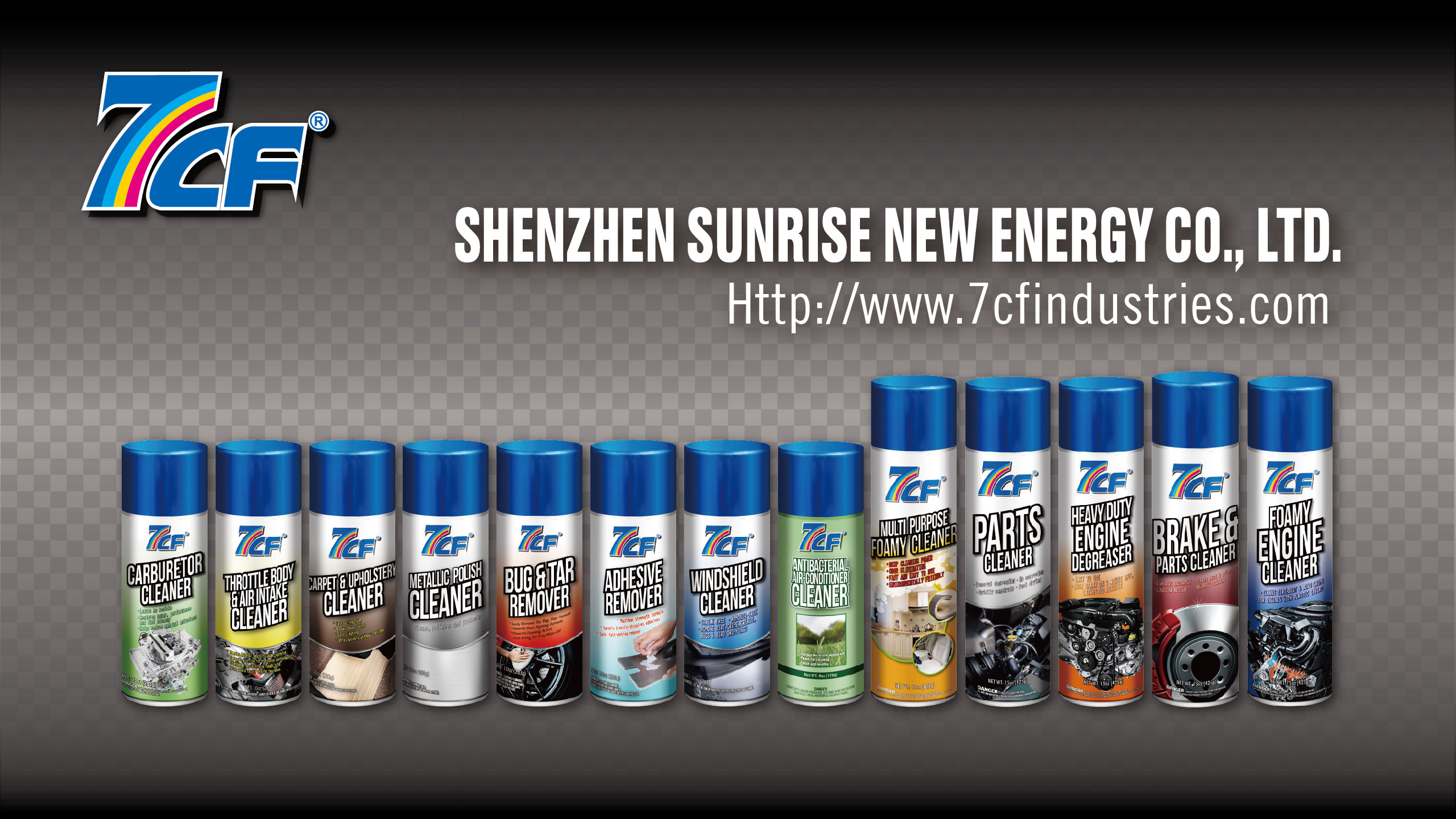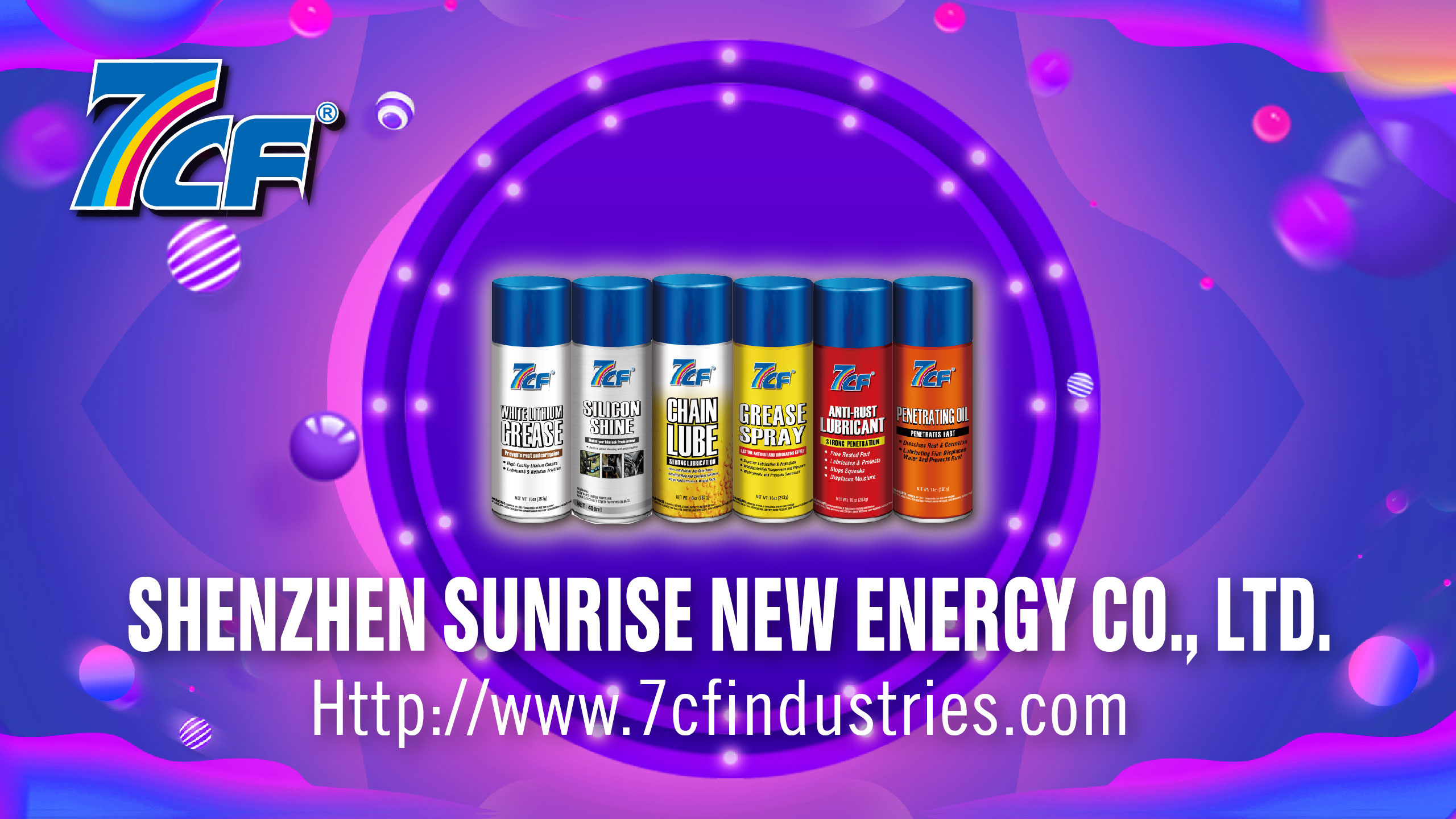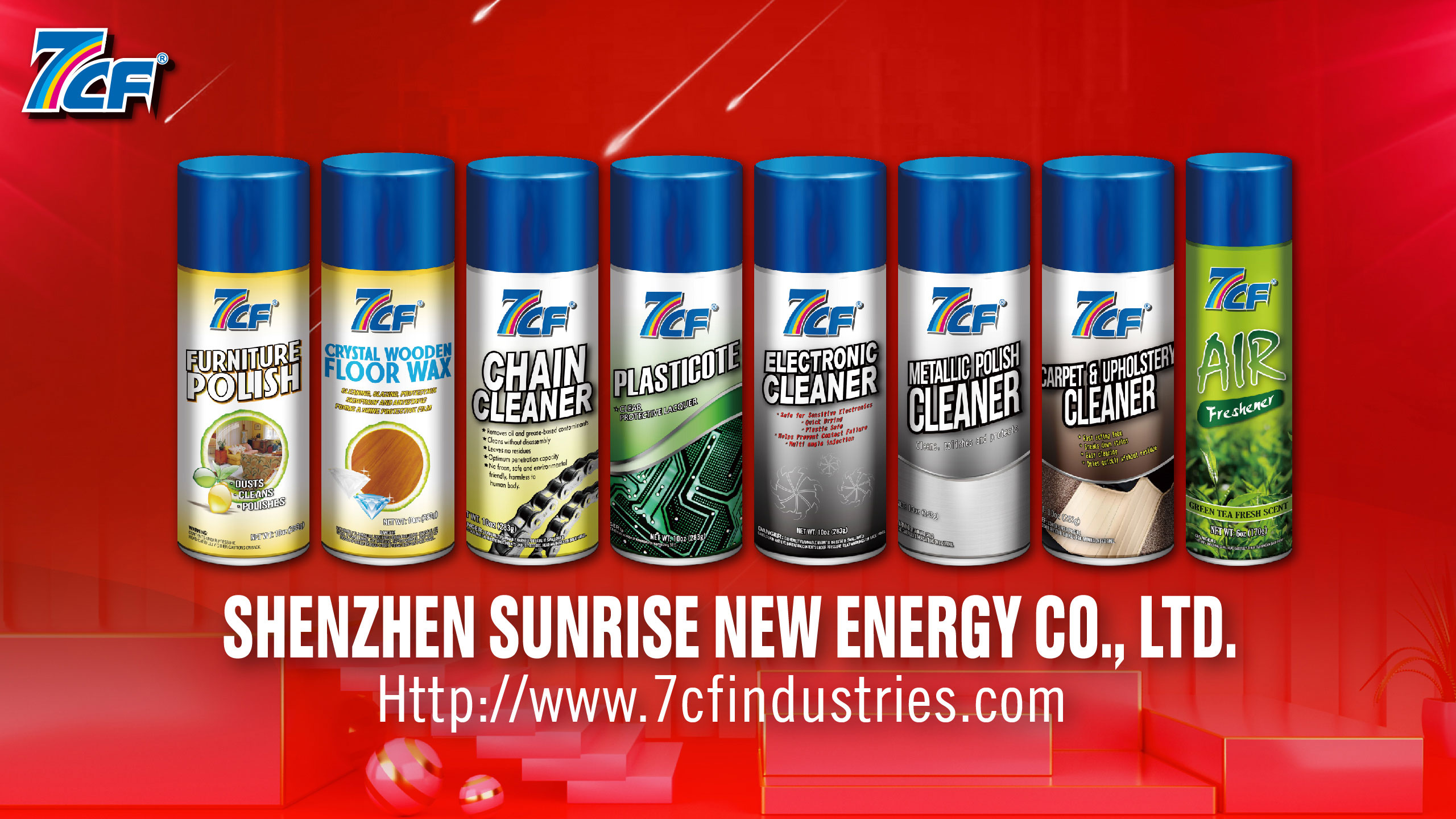 Our live personnel introduced in detail the company's brand history, the promotion of local market demand products and services according to different markets in different country regions, as well as the terminal utilization situation. In this major new design and new highlights, a comprehensive product packaging upgrade debuted. The packaging refreshing has been simplified in design, and the new style continues the color palette of the previous version, with the sky blue of the 7CF logo as the main color. In addition, the logo design also incorporates white wraparound elements to convey the professionalism and preciseness of the brand to consumers from the details. At the same time, according to the characteristics of different series products to set the main color. The overall performance reflects a simple and bright sense, showing the pursuit of colorful, environmental protection, professional brand tone. The Canton Fair not only deepened the relationship with new and old partners, but also enhanced the 7CF spray brand and renewed its image.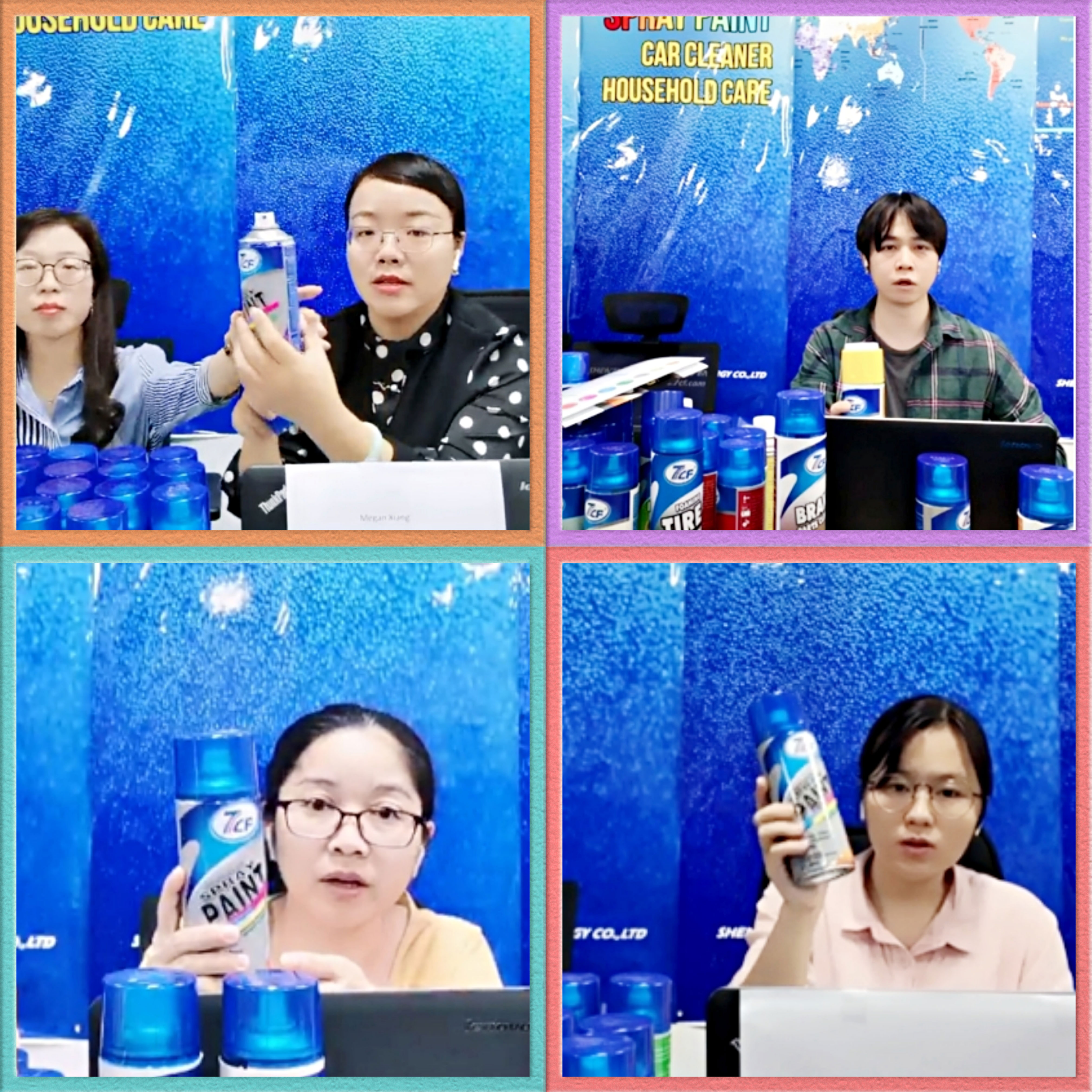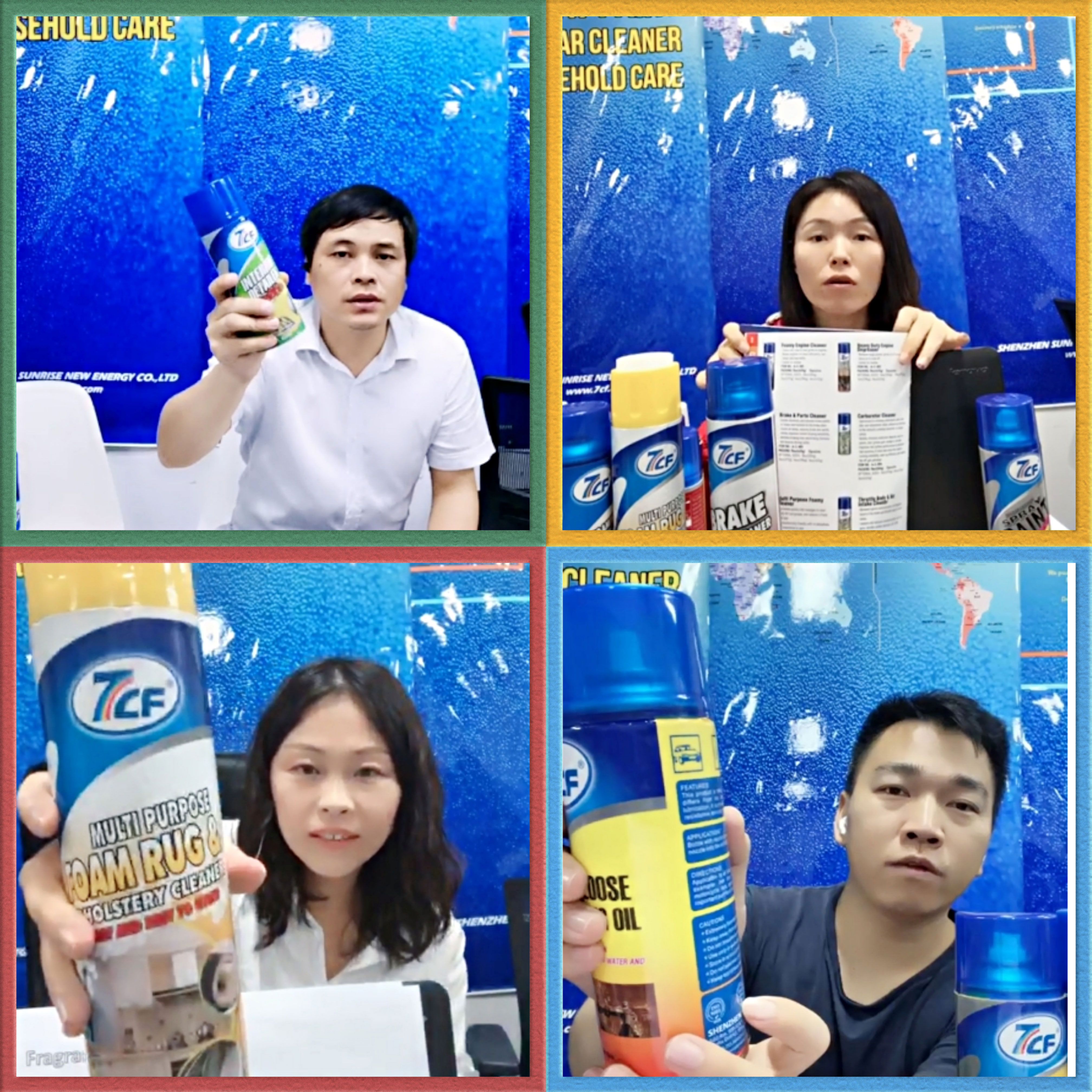 Shenzhen Sunrise New Energy Co.,Ltd. has been deeply involved in the fine chemical industry for many years, and the 7CF brand has been at the forefront of the industry with excellent product quality, service and strength. With higher standards to meet the needs of the hardware industry for spraying, car care and other supporting products, to promote the technical innovation of the aerosol paint industry. Meanwhile, for the needs of different countries and regions around the world, the exhibition of products are in line with the standards of many countries and regions.