On April 7th, under the leadership of Chairman Li Huachun, the "Return to the Peak Moment of Sunrise Co.,Ltd." international marketing conference was held as scheduled at the headquarters in Shenzhen. To regain the leading position of the industry by taking an unconventional development path, the logistic services for market development must keep up! This was the opening speech of the chairman at the marketing conference, and also the decision of the company's management on the next steps for the refined chemical sector. Departments such as production management center, supply chain management center, technology research and development center, and finance center worked together to support the 2023 market development of the international marketing center, jointly sounding the horn for market expansion.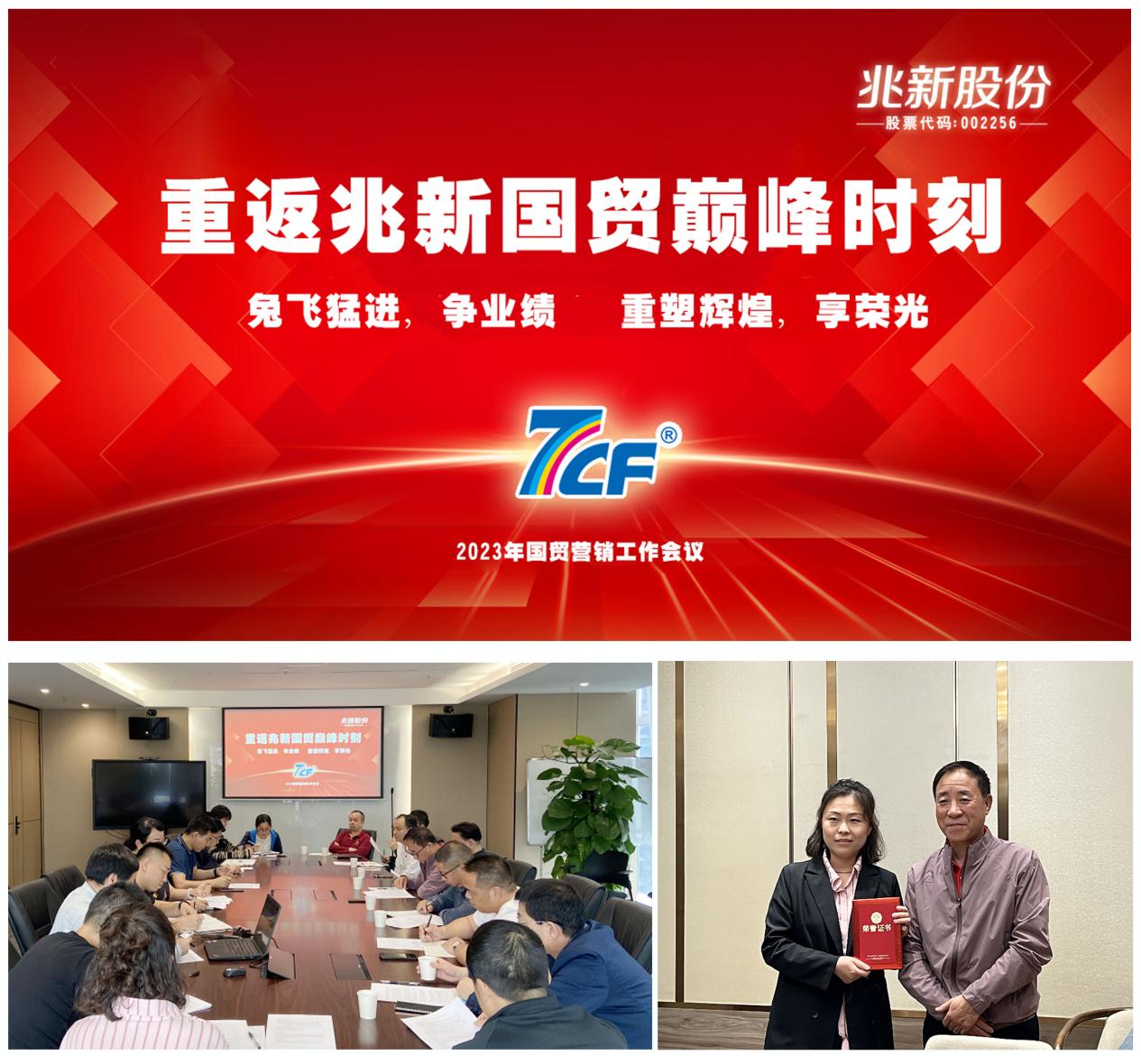 At the beginning of the conference, Mr. Zhang Peng, the director of the international marketing center, provided detailed planning and layout for the 2023 operation of the international market. As a leading manufacturer that has been deeply cultivating in the aerosol industry for 29 years, Sunrise Co.,Ltd. will implement "deepening products and refining services" in the brand new 2023, and provide full product and service docking for every customer as the basis. The entire international marketing center in 2023 will embrace market change and recreate a brilliant performance.
Moving forward in the face of difficulties is not only a responsibility but also a commitment! After the marketing conference, under the leadership of Chairman Li Huachun, all participants attended the grand dinner and sales elite award ceremony. Chairman Li Huachun presented certificates and bonuses to the excellent sales representative of the international marketing center, Ms. Luan Caihong, on behalf of the company, and encouraged all overseas sales personnel to provide better professional services to overseas customers and build a good service link between the company and customers, truly helping customers develop, empowering self-development, and contributing to the company's development! As the award-winning representative of the international marketing center, Ms. Luan Caihong mentioned in her acceptance speech that it was the assistance of all the logistic staff of the company that led to the award in the past year. Although the trophy rewarded individual achievement, the honor behind it is the dedication of all the logistic personnel. She believed that our team will bring more combat effectiveness for customers and the market in the upcoming 2023. The slogan of "courage to explore, continue to move forward" will not only echo through the venue but also be put into action!